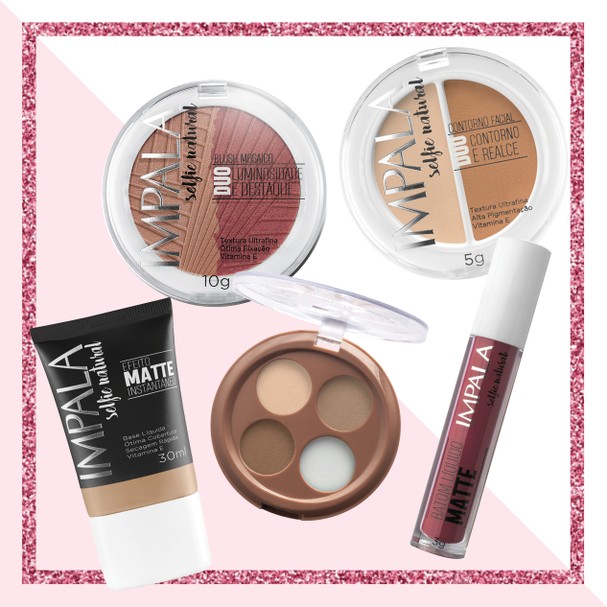 Art: Victoria Polack
Beauty lover, are you ready for another release? Impala, known for the various enamel lines, presents its first complete line of makeup with products for skin, eyes and mouth – and with 100% national manufacture. The launch arrives with a message that is the face of the millennial generation: #selfienatural, which presses for items that serve both day-to-day and more elaborate productions.
There are more than 80 makes that line up – between bases, shade palettes and matte lipsticks – that will be on sale in major cosmetics stores  , major distribution centers and perfumeries across the country.